Let your hair chill out. Kallos LAB35 Indulging Hair Oil
---
Can an oil indulge your hair? Definitely! Indulging Hair Oil is extremely delicate and improves hair condition in a complex way. Kallos LAB35 Indulging & Nourishing Hair Oil offers pleasurable hair repair and nourishment.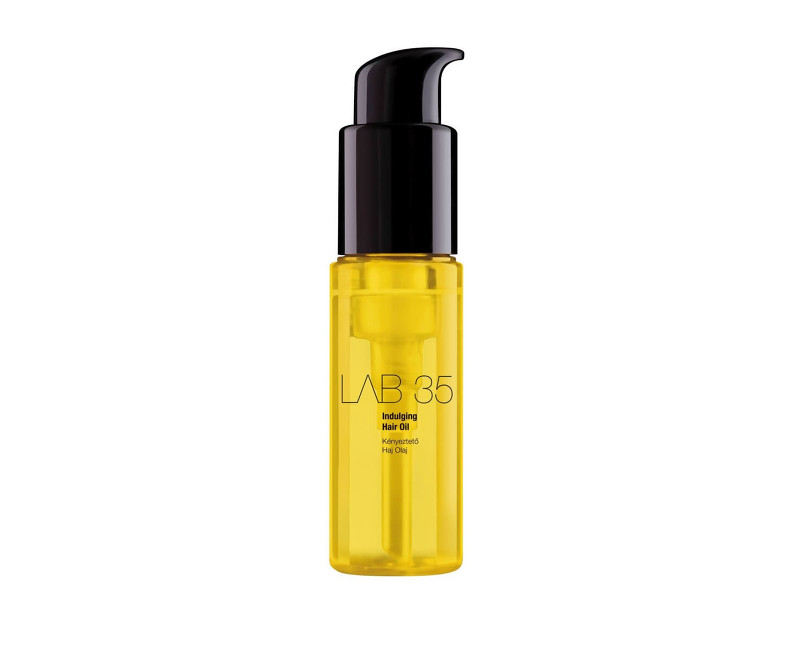 Kallos is mainly famous for irreplaceable hair masks. Every woman can find something suitable among Kallos variety of products. What about those who choose oils and prefer lighter cosmetics?
Kallos introduces Kallos LAB35 Indulging & Nourishing Hair Oil.
LAB35 – take a closer look.
Indulging Hair Oil indulges as well as nourishes hair (inside and outside) thanks to the complex of natural oils. Hair repair combined with beautifying action is the result of well-suited ingredients. Kallos LAB35 Indulging & Nourishing Hair Oil contains:
argan oil which regenerates and protects
avocado oil which replenishes vitamins and minerals
coconut oil rich in saturated fatty acids
deeply moisturising sunflower oil
linseed oil which offers natural antioxidants
olive oil which protects hair and makes it shiny
macadamia oil – light and rich in essential acids
What is the performance of Kallos Indulging & Nourishing Hair Oil? LAB35 hair oil helps to regenerate damaged hair. Thanks to the formula – rich in plant oils – the cosmetic can rebuild even extremely damaged hair structure. The regeneration entails strong moisturising and nourishing as well as immediate effects – velvety softness, shine and intense colour.
Indulging & Nourishing Hair Oil
Kallos LAB35 has a very sweet and characteristic fragrance. In spite of 50 ml capacity, the cosmetic is very efficient. Lightweight formula and bottle with a pump increase the efficiency of the product. LAB35 Indulging Hair Oil can be applied to dry and damp hair. Thanks to delicate formula, there is no need to rinse it.