L'Oreal Paris: Elseve, Magical Power of Essential Oils in Cream
---
Cream Oil – sounds bizarre, but being original is the only way to stand out in the cosmetic market. Cream Oil in Magical Power of Essential Oils from Elseve is nothing else but leave-in conditioner. However, it deserves great recognition for the diversity of essential oils.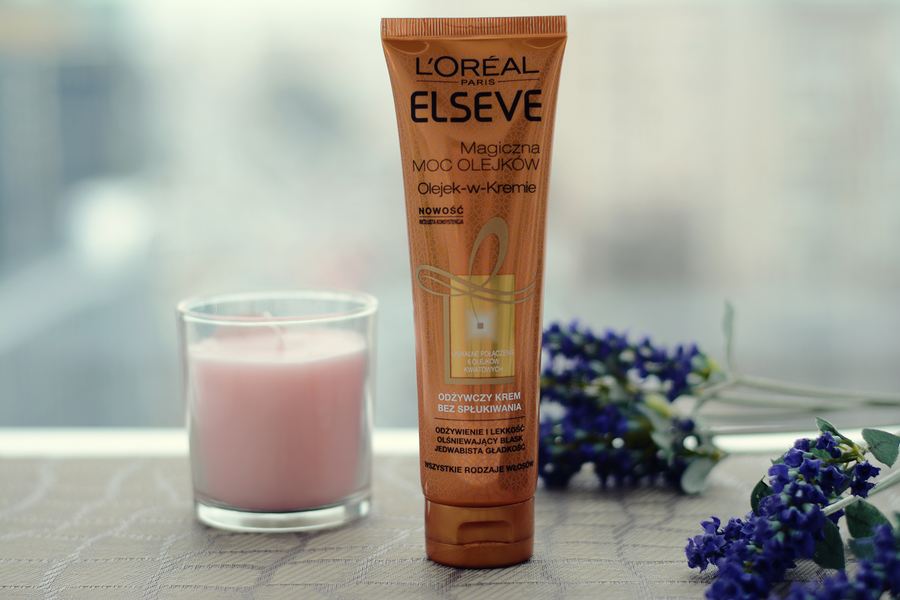 What works best for all hair types? Natural vegetable oils, obviously, which quickly can improve hair condition if only used in right configuration and amount.
Cream oil Elseve Magical Power of Essential Oils is a combination of six flowery oils that on hair have complex and effective action.
Oils present in Elseve Magical Power of Essential Oils are: chamomile oil, sunflower oil, linseed oil, lotus blossom oil, rose oil and Tahitian Gardenia oil.
Properties of many L'Oreal Paris products is based on complex of natural oils. These substances are rich in all essential for hair ingredients, so manufacturers tend to be very keen on use of them. Cream Oil Elseve Magical Power of Essential Oils consists of large amount of them and each fulfils different task. Combined they make formula of delicate cream to intensively condition hair.
Chamomile oil strengthens natural hair gloss and prevents hair from becoming matte. Sunflower seed oil is responsible for deep nourishment and strengthening of hair. Linseed oil supplements water deficits in hair and regulates level of hydration. Lotus blossom oil is a strong softening substances, thanks to which hair are silky smooth. Rose oil conditions and rejuvenates hair on their entire length. However, Tahitian Gardenia oil effectively seals hair cuticles, and that provides them with smoother and prevents dryness and frizzing.
Despite hair oil in cream Magical Power of Essential Oils having quite thick consistency, it absorbs pretty fast. There is rather no problem with application, though it has to be admitted that better in use is product with consistency of oil. What is more, cosmetic has intense smell, but it resembles a bit man's perfumes.
This product is more of a conditioner or hair mask than oil, even if we call it cream oil. It is certainly not suitable for hair oil treatment. Not to mention that application of conditioner in a traditional way can cause some problems. Cream oil Elseve Magical Power of Essential Oils is quite difficult in dosage, due to tube not having precise applicator.