Black Seed Dry Oil by Kardashian sisters
---
Kardashian Beauty Black Seed Dry Oil is a tiny inexpensive oil. This nourishing and repairing oil, extracted from Nigella sativa, has been created in cooperation with Kardashian sisters. What can it be used for? How does it work?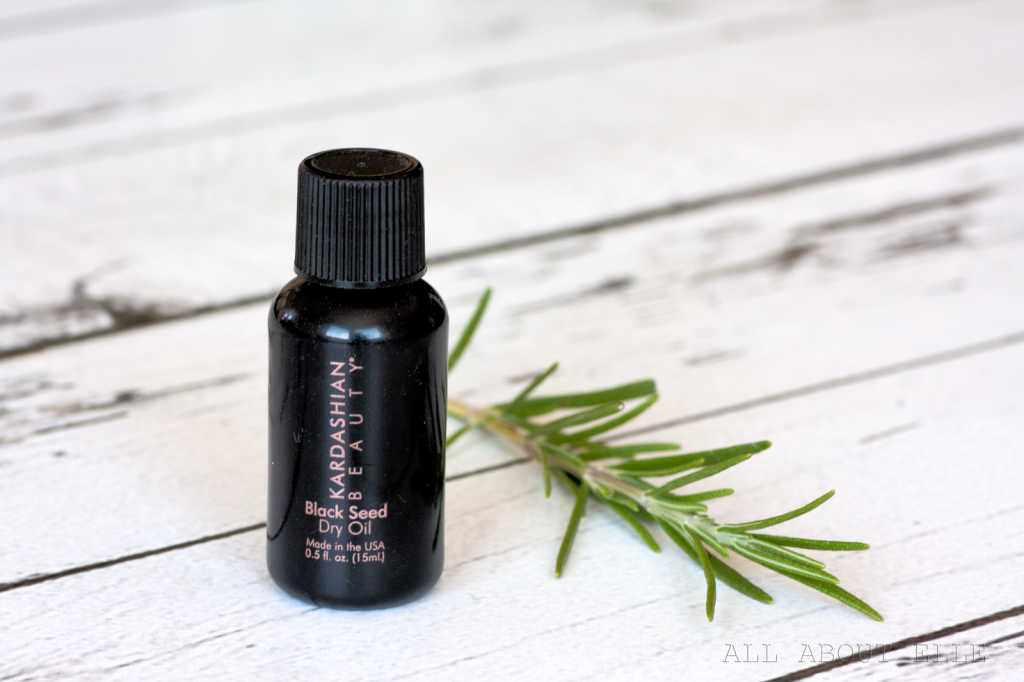 We don't have to introduce famous Kardashians family. The life of celebrities isn't only about parties. Kardashian sisters know how to do business in cosmetic industry. Apart from Kylie Jenner's lipstick and eyeshadow, there is also Kardashian Beauty Black Seed Dry Oil. Is the product worth trying?
Nourishing and repairing black seed oil
The basic ingredient of Kardashian Beauty Dry Oil is black seed oil. The oil, extracted from small black seeds, has been known since ancient times. It has been valued for high concentration of unsaturated fatty acids for ages. It offers strong rejuvenating action for all hair types. Apart from fatty acids, it also contains vitamin E, beta-carotene, plant sterols, antioxidants and many other beneficial micronutrients.
Black seed oil plays the key role in the product but there are some other ingredients. Kardashian Beauty Black Seed Dry Oil also contains several volatile silicones and silk proteins which make hair smooth and resilient. If you apply the oil, your strands will get bouncy and beautiful.
Kardashian Beauty, Black Seed Dry Oil
Kardashian Beauty oil is an elixir captured in a tiny 15 ml bottle. The cosmetic holds out long as you need only one drop to cover the hair. Kardashian Beauty oil has a light consistency thus is easily absorbed; it doesn't make hair oily.
The fragrance of Black Seed Dry Oil has also been composed in cooperation with Kardashian sisters. It is called sensual but in fact it is simply oriental. It is typical to black seed oil but isn't too intense and doesn't stay on hair.